The Liverpool Biennial is the largest international contemporary art festival in the United Kingdom. For ten weeks, every two years, the city of Liverpool hosts an extensive range of artworks, projects, and a programme of events.
We looked to the striking
visual style of artist
Carlos Amorales.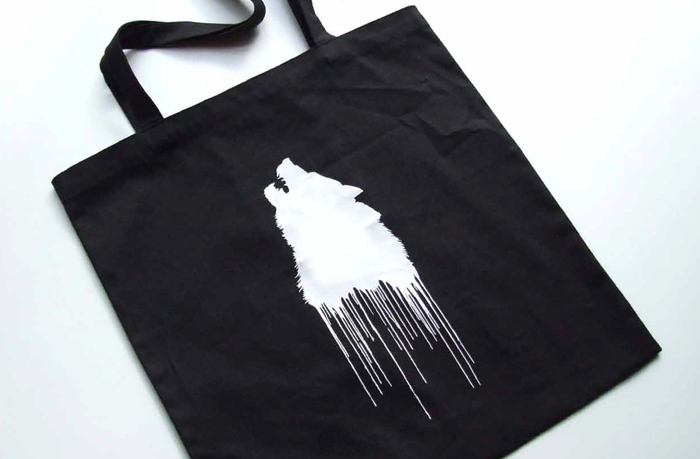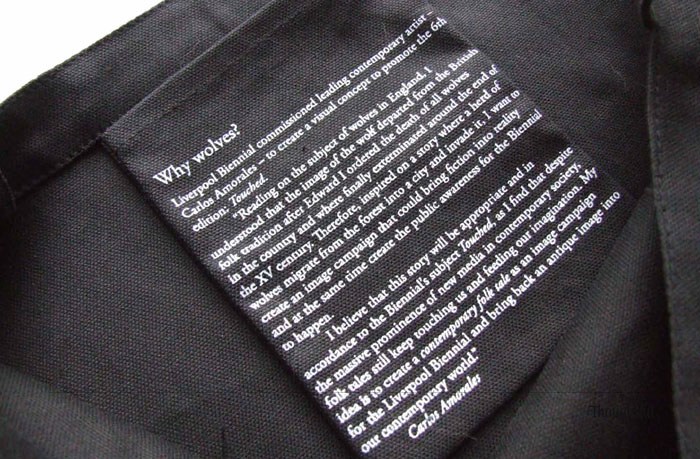 For the 2010 campaign we approached Liverpool Biennial with the idea of commissioning a leading contemporary artist to create a visual concept and narrative to promote the 6th edition: Touched. For this we looked to the striking and distinctive visual style of Mexican artist, Carlos Amorales.
But rather than us telling you about the proposed concept, we thought it was better coming
from Carlos himself…
'Reading on the subject of wolves in England, I understood that the image of the wolf departed
from the British folk tradition after Edward I ordered the death of all wolves in the country and were finally exterminated around the end of the XV century. Therefore, inspired by a story where a herd of wolves migrate from the forest into a city and invade it, I want to create an image campaign that could bring fiction into reality and at the same time create the public awareness for the Biennial to happen. I believe that this story will be appropriate and in accordance to the Biennial's subject Touched, as I find that despite the massive prominence of new media in contemporary society, folk tales still keep touching us and feeding our imagination. My idea is to create a contemporary folk tale as an image campaign for the Liverpool Biennial and bring back an antique image into our contemporary world'.
'I want to create an image campaign that could
bring fiction into reality'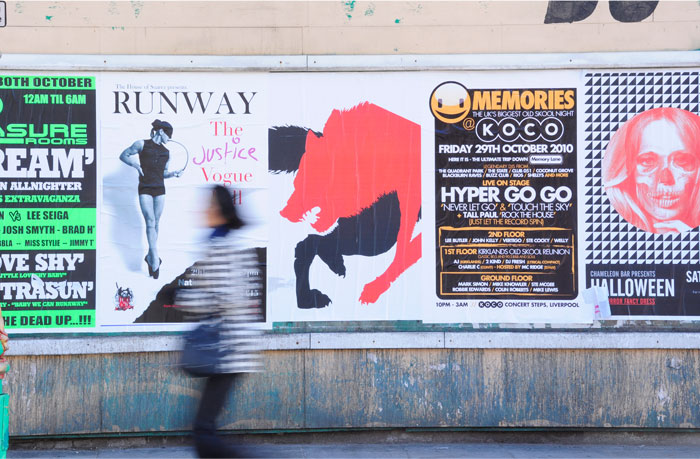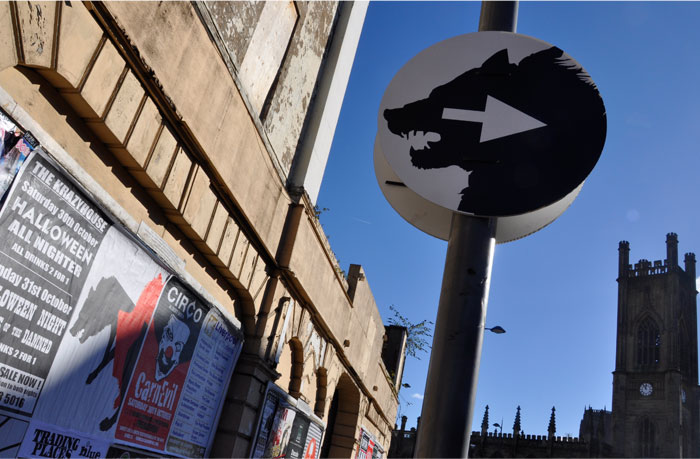 To activate the 'folk tale/campaign', we produced a large herd of wolves silhouettes (created by Carlos) which invaded the city from the countryside towards the city centre in the run up to the launch of the Festival. The intention was to evoke a sense of mystery with the hope of sparking
the feeling of a folk tale in the public's mind.
The approach demonstrated the Biennial's commitment to continually innovate and once again re-invents the process of marketing the Biennial during a period of funding cuts and a push to attract greater visitors to Liverpool during the festival.