For ten weeks every two years Liverpool is transformed into a gallery of new art, showcasing the best contemporary artists from around the world. The fifth of Liverpool Biennial's International Exhibitions was titled 'MADE UP – an exploration of the artistic imagination'.
'MADE UP' was presented across multiple venues which includes Tate Liverpool, the Bluecoat, FACT (Foundation for Art & Creative Technology) and Open Eye Gallery, with half the exhibition sited in public spaces across the city.
When we were first appointed to manage the launch of 'MADE UP' we were keen to take a completely new direction to the previous Biennial campaigns, to create something fresh and synergetic for the art festival. So rather than use imagery from the various exhibited works, we decided instead to commission a brand new set of artworks which hinted at the art, artists and venues taking part – creating new pieces of art in the process. Beyond this initial concept, we only ever had one person in mind to create the imagery and that was Mat Maitland at Big Active. 'Made Up' encompassed so many different guises, artists and venues that rather than try to boil all this down into a single image, we wanted to take what 'MADE UP' could be in the opposite direction. Which is why we wanted to work with Mat, his unique 'cut and paste' style fitted perfectly with the theme and Liverpool Biennial itself.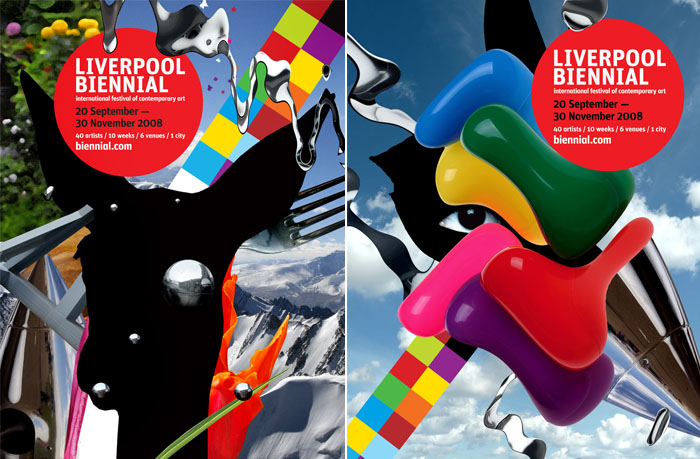 Mat Maitland adds, 'All of the pieces I created for Thoughtful on the project were made completely spontaneously. Nothing was off limits, which really added to the surreal and lucid nature of the illustrations'. Beyond the core imagery, we art directed and designed the outdoor advertising, festival catalogue, visitor guide, venue dressing and city signage to create an all encompassing identity for the Biennial.
Antony Pickthall, the Head of Marketing at Liverpool Biennial during the festival, said, 'The team at Thoughtful asked the Biennial to move in a completely new direction and now that we have the first completed elements of the campaign, the fit with the overall theme, which nods to the wit and imagination of 'MADE UP' as an exhibition, is brilliant.'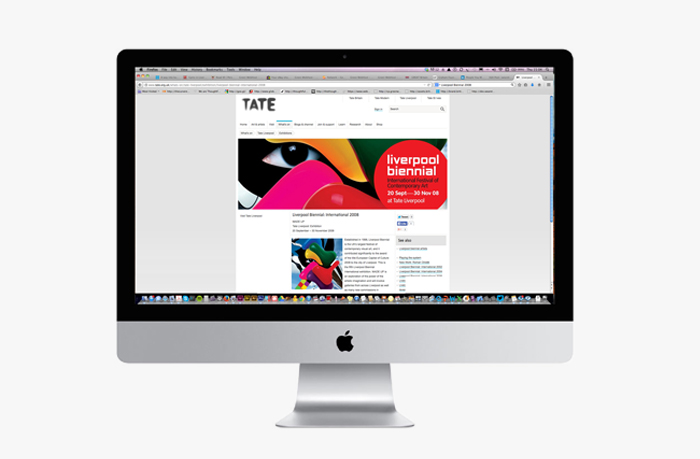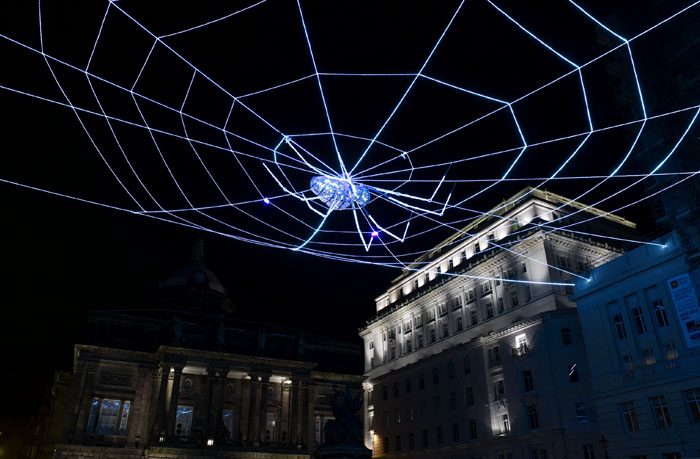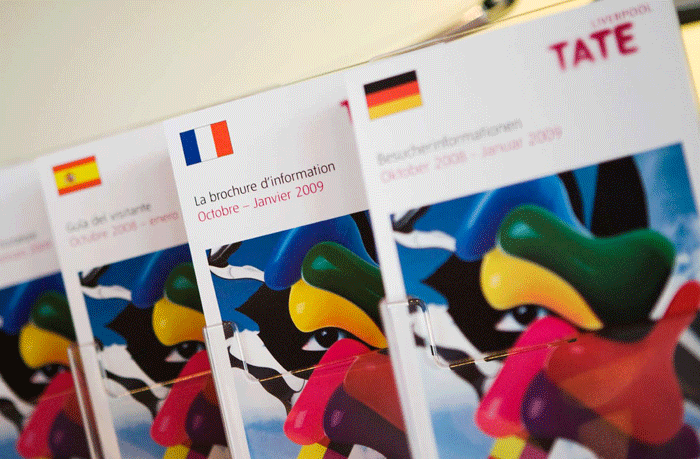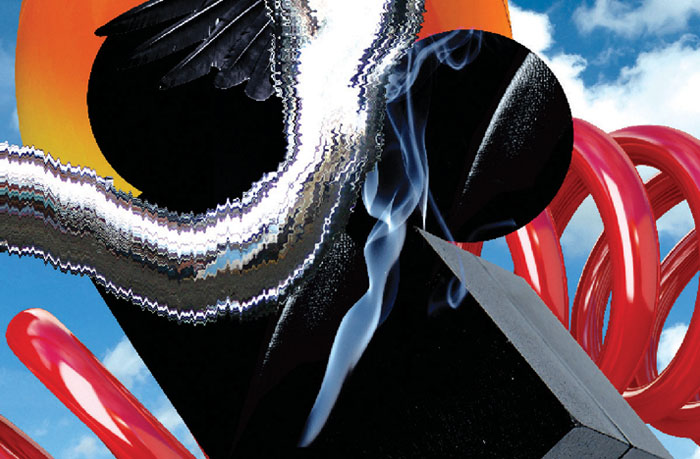 We only ever had one person
in mind to create the imagery
and that was Mat Maitland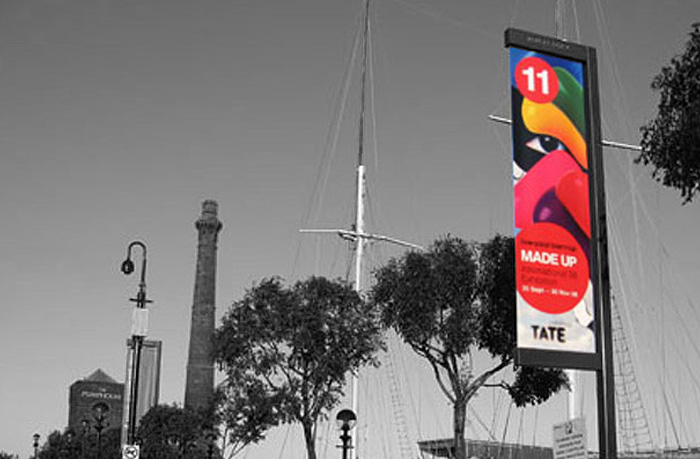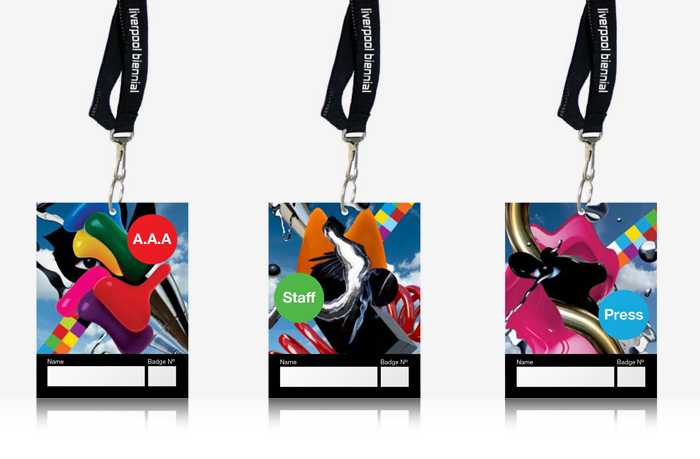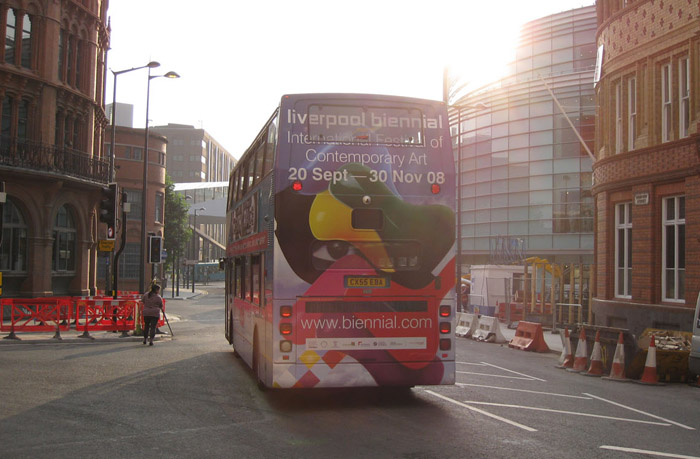 …the identity even made the back of a bus look good