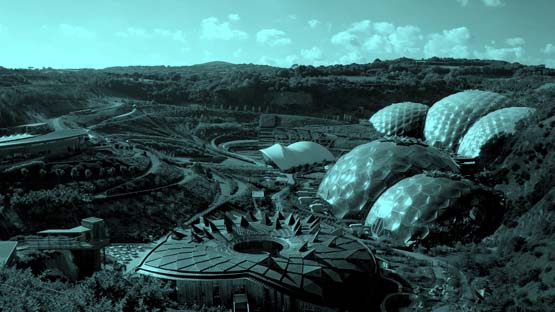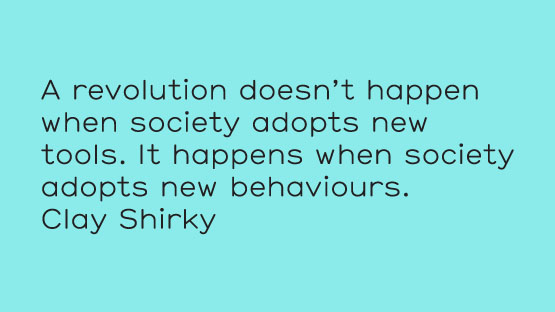 Thoughtful took a trip to Cornwall for INTERSECTIONS 2011 – a fantastic two-day conference at the Eden Project.
We were treated to over 45 experts, mavericks, entrepreneurs and thought leaders speaking about emerging trends driving business change and new opportunities for design practice.
The day started with NICK JANKEL talking about the virtues and vices of private, public and third sectors, in a very, very good analysis of what was good and bad about each and how great collaboration across the sectors could, for example, marry the speed of companies with the scale of governments and the compassion and citizenship of charities.
Know your purpose said Nick and we think that advice resonated right through the event.
Tom Hulme from IDEO gave a great case study on OPEN IDEO as a global online innovation network community, reminding us that we must all avoid vanity metrics. He also told us that if you ask a person a bad question, you get a bad answer.
From journalist and self taught data visualiser DAVID McCANDLESS, we learnt that the figure 100million is not actually a big number, it's the figure that governments, banks and big corporations pluck out when they want to fudge something. We think his visualisations were quite revelatory. He showed diagrammatically who is suing who in the telecoms industry and the graphic pattern when you took all the information away revealed that the biggest players who are currently losing revenue, they're the ones who are the most litigious – it's all in the graphics, stunning stuff.
David Rowan of WIRED MAGAZINE took us into a world of online sharing networks, couch surfing, car sharing and crowd sourcing and so on, and democratic user driven product design using 3D printing and other technologies.
The big take out for us here was if the crowd is modifying the product design, who owns the IP? And concepts of ownership in design are shifting all the time. So are concepts of sustainability, to judge by the afternoon panel, the debate led by Anne Chick of Kingston University. What struck us here was the idea that we are currently asset stripping our natural and human capital to feed the machines we like, to stoke up manufacturing and financial capital. When we really should be doing the opposite, directing financial capital to enhance and grow our natural capital. It's all the wrong way round.
But there is hope in what JOHN THACKARA described as new enterprises and emerging experiments which provide forms of restorative, not disruptive economy. Many of those experiments have been catalysed by Dott in Gateshead and in Cornwall and these were explored in a panel debate at the end of the day. And indeed you could say the Eden project is very much part of that sense of optimism.
We were also treated to DAVID KESTER's Nudge theory of design, a great project on a better beer glass and reducing 'glassing' admissions on NHS hospital wards.
One of InterSections big stand out moments was a set of full and stunning case studies of social and ethical enterprise, making a difference in Cornwall: FRUGI, Fresk, FIFTEEN and SHELTERBOX.
ShelterBox was particularly impressive as was ShelterBox's Founder and CEO, Tom Henderson OBE.
ShelterBox is a disaster relief organisation which has helped over 1 million people in 57 different countries, over a 10 year period. And for a conference which debated lots of complex themes and technologies the most inspiring message of the two days was simple and human. When asked about what made ShelterBox so successful and effective at saving lives, Tom Henderson's answer was: Keep it simple. Do it now.
We suppose that could be a motto for all of us.