We were asked by LCC graduate, LUCY BROWN, to give a talk today.
Each term, LCC's Faculty of Design invites practitioners and theorists who have exemplary practices and /or processes to share their perspectives on the challenges, capacities and contexts of graphic design. The Autumn 2010 lecture programme contemplated the question 'What is Graphic Design?' to discover a diverse and open range of definitions. In Spring 2011, the conversations continue; this time, asking 'Where is Graphic Design?' through a series of dialogues with alumni and other practitioners about the constanty shape-shifting whereabouts of graphic design within contemporary culture.
We were joined on stage by the LOST IN THE FOREST INSTITUTE, well done guys.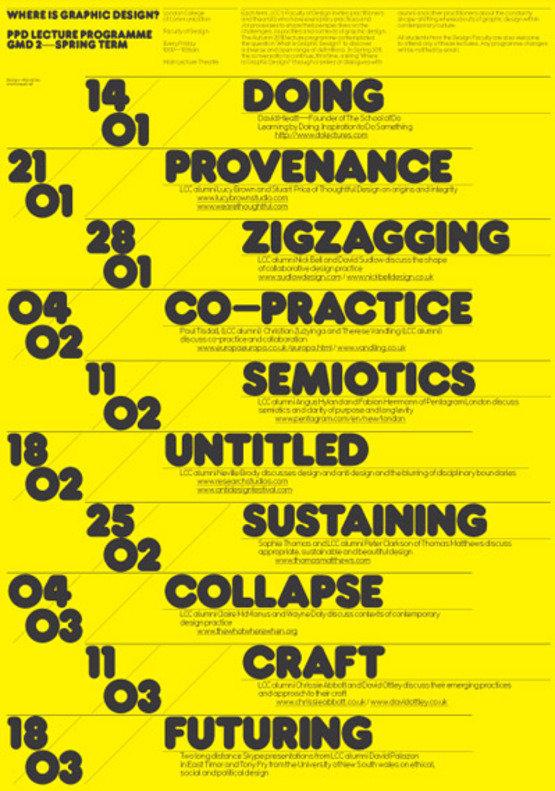 Poster design by RANDY YEO.